Delft Paper Luncheon Napkins in Blue - 20 Per Package
In stock and ready to ship within 2 business days.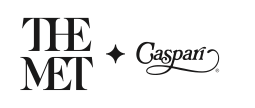 Caspari triple-ply napkins are both striking in design and durable in function. Thoughtfully designed to elevate any occasion, they feature artwork and designs from museums and artist around the world. Each is made of triple-ply tissue and printed in Germany with non-toxic, water-soluble dyes and food-safe ink. They are FSC-certified and made using environmentally-conscious raw materials, which ensures they are both biodegradable and compostable. Our napkins bring eco-friendly style and convenience to your tabletop. 20 napkins per package.
Triple-ply material offers convenience and durability.
Printed in Germany using non-toxic, water soluble dyes.
20 Luncheon Napkins per Pack
6.5" x 6.5" napkin, 13" x 13" when open.
| | |
| --- | --- |
| Product Type: | Luncheon Napkins |
| Product SKU: | 16830L |
| Product UPC: | 0025096958462 |
| Collection Name: | Delft |
| Quantity Included: | 20 Per Package |
| Color Name: | Blue |
| Material: | Triple-Ply Paper Printed with Non-Toxic, Water-Soluble Dyes |
| Product Dimensions: | 6.5" x 6.5" |
| Country of Origin: | Germany |
| Artist or Collection: | The Metropolitan Museum of Art, New York |
| Artist or Collection Biography: | The Metropolitan Museum of Art presents over 5,000 years of art from around the world for everyone to experience and enjoy. Since its founding in 1870, The Met has always aspired to be more than a treasury of rare and beautiful objects. Every day, art comes alive in the Museum's galleries and through its exhibitions and events, revealing new ideas and unexpected connections across time and across cultures. The Metropolitan Museum of Art collects, studies, conserves, and presents significant works of art across all times and cultures in order to connect people to creativity, knowledge, and ideas. |
These were beautiful, and saved me so much work!!
Delft Paper Luncheon Napkins in Blue - 20 Per Package